The nine wall panels and all stars from the memorial design being built at the quarry.

Fun fact: Each of these monoliths (the wall portions in the back) are 2200lbs and will stand over 7′ tall when assembled. Total weight of back wall will be over 37,000lbs!
WALL PANELS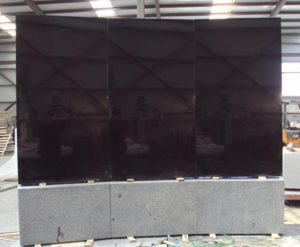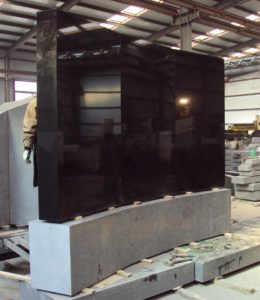 STARS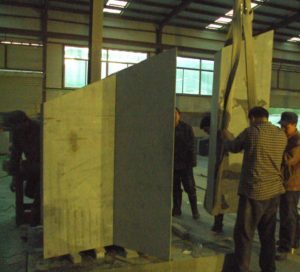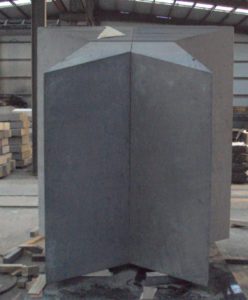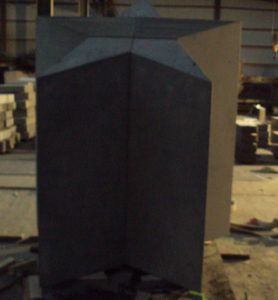 March 9, 2017 (Coast Guard portion of the wall)
March 10, 2017 (Marines portion of the wall)
March 13, 2017
(Marines portion of the wall)
March 13, 2017 (Air Force portion of the wall)
March 14, 2017 (Marine section of the wall being stood up and relocated into line)
March 23, 2017 (Cap for stars being designed and view of back wall)
THE FINAL DESIGN WILL LOOK LIKE THIS WHEN IT IS COMPLETE: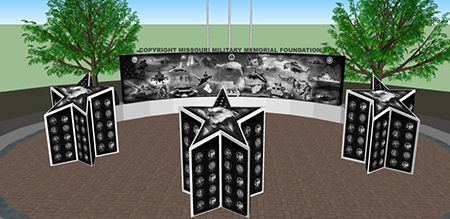 IMPORTANT:
Please note that we are currently searching for photos of the Missouri military personnel who we are honoring (please see our Memorial page here) that were either killed in action or a casualty of war during Operation Iraqi Freedom or Operation Enduring Freedom to be displayed on the memorial monument.
What we're looking for:
A high resolution (200-300 dpi) official military (bust) photo. You can have the photo scanned at any UPS (or other office) store. Please use our contact form to let us know that you have one you would like to submit for the memorial monument and we will instruct you on how to do so. The deadline is December 31, 2016.