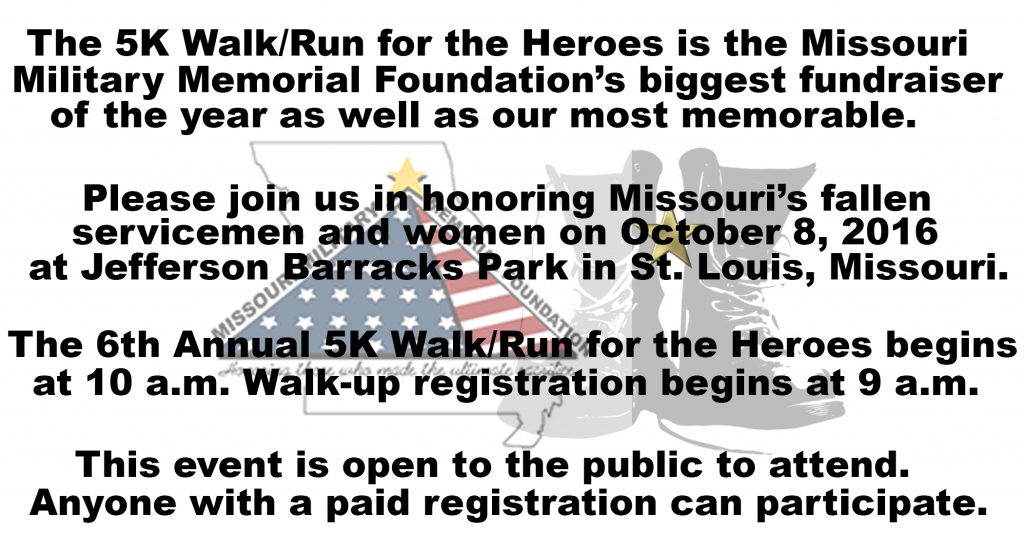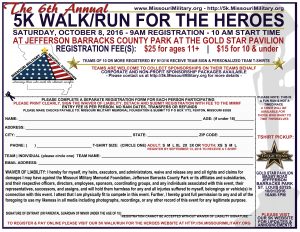 REGISTRATION FEE(S):
$25 for ages 11+
$15 for ages 10 and under
OFFLINE REGISTRATION:
Click below for the Registration Form:
Mail-in Registration Form
ONLINE REGISTRATION:
Ages 11 and up: click here
Ages 10 & under: click here

If you cannot attend the 6th Annual 5K Walk/Run for the Heroes, but would still like to contribute you can make a donation using secure Paypal below. Please be sure to add in the team name that you would like your donation to go to. Thank you.
---

There will be a timer available for registered runners who would like to clock their time at the finish line.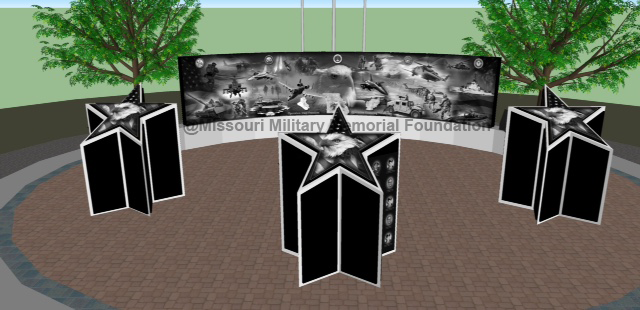 All of our fundraisers have one goal in common: to raise money so that we can build a memorial to honor Missouri's fallen military personnel who were killed in action or a casualty of war during Operation Iraqi Freedom, Operation Enduring Freedom and the Desert Storm/Shield wars; this is our Phase Two project.
Our Phase One project, the Gold Star Pavilion, was erected at Jefferson Barrack Park in 2014. To see more pictures, and learn more about our nonprofit, please visit our About section on this website. 

Registration (with t-shirt) deadline is September 13, 2016
Registration (with no t-shirt) deadline is October 5, 2016
*You may still register for the 5K Walk/Run for the Heroes on the day of the event. 

Register a team of 10 or more by September 13th:
We'll make you a sign representing your team or hero to be displayed on the 5K route that you (the Team Captain) get to take home at the end of the 5K.

Earn free team personalized 5K t-shirts, for every member of your team, with your team name printed on the back.


In order to receive a t-shirt, with your paid registration, please register no later than September 13, 2016. No t-shirt orders can be processed after this date due to our vendor deadline.

T-SHIRT PICK UP DAY:
Saturday, October 1, 2016 (at the Gold Star Pavilion)
10 a.m. – 1 p.m.
T-SHIRT SIZES ARE AS FOLLOWS:
(please select the size desired on your registration)
YOUTH – Extra Small (2T-4T) | Small (4-6) | Medium (8-10) | Large (10-12)
ADULT – Small | Medium | Large | Extra Large | 2X | 3X
THIS YEARS DESIGN:
To be announced. 
PAST T-SHIRT DESIGNS: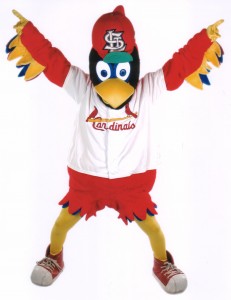 Fredbird® of the St. Louis Cardinals will be back to help kick off the festivities from 9:15 to 9:45 a.m. Don't forget to bring your camera!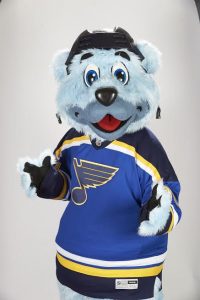 Louie Blues of the St. Louis Blues will also be back to help kick off this years 5K from 9:15 – 9:45 a.m.
The St. Louis Chapter of the Patriot Guard Riders will be in attendance once again this year to show their support & respect for our fallen military personnel.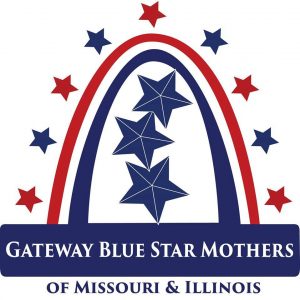 Gateway Blue Star Mothers of Missouri & Illinois will be hosting a table where all ages can make "Cards for Troops" to show their support for our active duty military personnel.

Enter through the North Gate off of Broadway heading south. Take first left at Gark Road. Head east on Gark and turn south (right) on Bagby Road. Take an immediate left (east) into parking area for pavilion.

You can use this link to help you sort out your personal directions via Google Maps.

To join our Facebook event page and keep up on the latest information please visit: www.facebook.com/events/1210241715675920

Fore more detailed information about the 5K Walk/Run for the Heroes please visit our website by clicking here.

To sponsor our 6th Annual 5K Walk/Run for the Heroes, please visit our Corporate Sponsorship page located at this location.
5 STAR SPONSOR: Ella's Fearless Heroes Lemonade Stand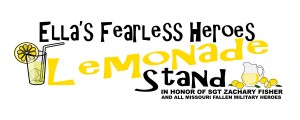 3 STAR SPONSOR: Truck Centers, Inc.